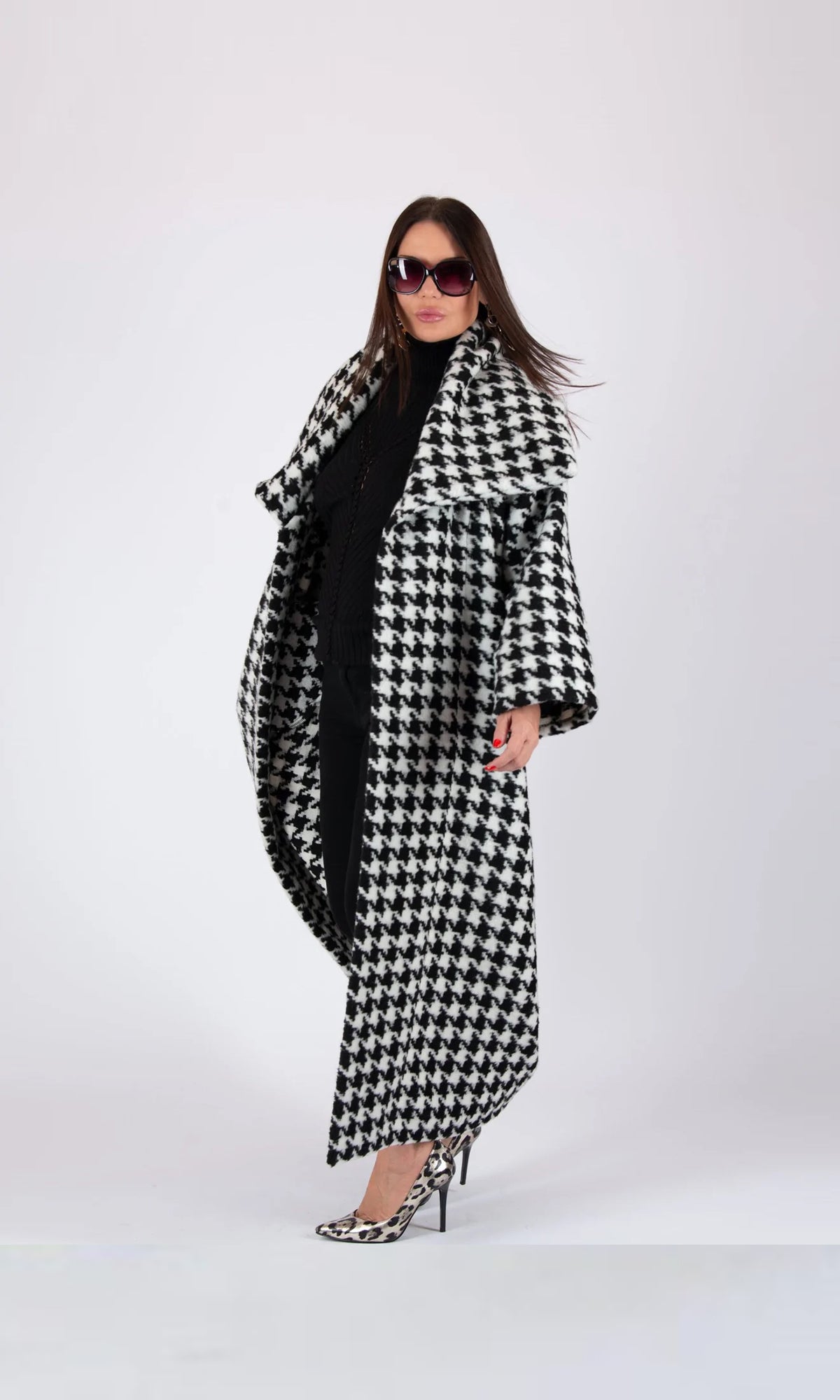 How to Style your Winter Coat
    Winter is the perfect time to bring out your warm and cozy coats. Whether you prefer a classic style or something more trendy, a coat is an essential part of any women's winter wardrobe. But with so many options available, it can be difficult to know how to style a coat in a way that is both practical and fashionable. 
    1. Choose the right coat for the right occasion: There are many different types of winter coats, each with its own unique style and function. For formal occasions, a classic wool coat or a tailored coat dress is a sophisticated choice. For a more casual look, try our Coat Renata
    2. Layer up: Winter coats are designed to keep you warm, but they can also be bulky and overwhelming if worn on their own. To avoid looking too bulky, try layering your coat over thin layers such as a sweater and a shirt. This will help to create a streamlined silhouette and will also allow you to adjust your layers as needed to stay comfortable in different temperatures.
    3. Accessorize: A winter coat Donna is the perfect canvas for accessorizing. Try adding a scarf, gloves, or a hat to add some color and personality to your outfit. These accessories can also help to keep you warm and protected from the elements.
    4. Experiment with different lengths: Coat lengths can range from hip-length to ankle-length. The right length for you will depend on your personal style and body type. If you are petite, a shorter coat can help to elongate your legs and make you look taller. If you are taller, a longer coat can be a stylish and practical choice.
    5. Consider the color: Black, navy, and neutral colors are classic choices for a winter coat, but don't be afraid to experiment with bold and colorful options. A brightly colored coat can add a pop of color to an otherwise neutral outfit and is sure to turn heads.
By following these tips, you can confidently rock your winter women coat and stay warm and stylish all season long.
Liquid error (sections/article-template line 168): Could not find asset snippets/blog-comment-form.liquid