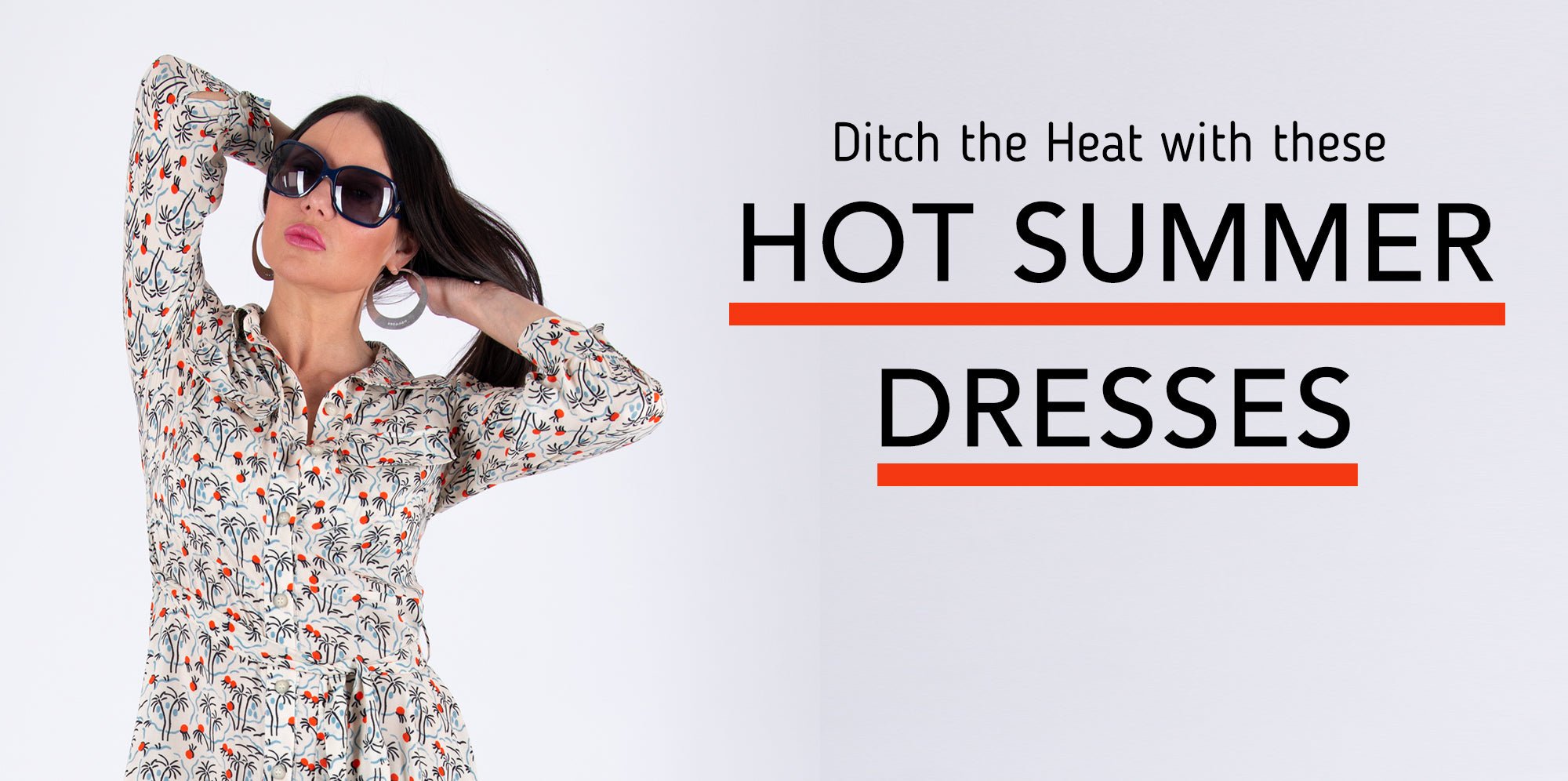 Ditch the Heat with these 5 Hot Summer Dresses
While the sun outside is ready with all his might to sweat you out, you have your best chance to shine bright. And when you do that, make sure you don't miss out on latest summer trends. Here are four must-have summer dresses that will make you look hot, and feel cool and comfortable at the same time.
In summer, you can't do without maxi dresses in your wardrobe. While they are the staple style for spring and summer, they make great sense during the fall and winter too. It is needless to say what makes them desirable as you already know that they're versatile, go easily with any style and are absolutely comfortable. What else? Well, they are cool, airy and complement all occasions – be it a morning beach trip, a stroll down the town or an official appearance. Combine them with sandals, espadrilles, platforms, modern sandals or ballet flats; they won't disappoint you. If you haven't bought one for this season, your wardrobe must be shouting out for it.                           
Rompers and jumpsuits are again the staple outfits for summer. They are loved by all from celebrities to a commoner. The best thing about jumpsuits is they are loose, comfortable and complement skinny and plus-sizes alike. Moreover, you can combine them with accessories for a sexier outlook. A slinging hand bag and cool belts are the common companions of jumpsuits, which people add for a classier look.                             
If there's a style to watch out for this summer, this has to be the off-the-shoulder everything. Also known as Bardot style tops, they are among the hottest and the most trending summer dress styles. Off-the-shoulder dresses are cool, comfortable, flirty, cute, versatile, and fresh and modern. Moreover, there is plenty to go off-the-shoulder this season, including a crisp sailor top, a little crop top, a variation on the standard tee, a chiffon off-the-shoulder top with narrow straps and many more. Mark the words – the off-the-shoulder style is here to stay. 
Frocks have always been the flavor for summers. They are comfortable, they are sweet and most importantly, they are not scared of the sun. Available in a variety of colors, patterns and designs, they are perfectly compatible to cute flats or sandals and sparkly jewels and heels. You can also wear them in the winter with tights and a cute cardigan. 
Wrap dresses are quite popular among celebrities, simply because they are versatile and suit most body types. A wrap dress can be your go-to outfit for office, church, a dinner date, or for a special occasion like a wedding. Like any deserving summer dress, a wrap dress is easy, cool and comes in many prints and colors to soothe the wrath of summer. 
Conclusion
Summer and style go hand-in-hand. Try these dresses this summer and let the mercury soaring by a few more degrees and don't mind if they blame you for that.
Liquid error (sections/article-template line 168): Could not find asset snippets/blog-comment-form.liquid